Dear members of the Anthroposophical Society,
We are very pleased to present you with the new English online version of the weekly newspaper Das Goetheanum.
For the last 100 years, this newspaper has been published in German every week to offer reflections on spiritual life and contemporary issues. For the last 3 years, we have also published the newspaper online. We hope that offering Das Goetheanum both online and in English will create a larger community of readers, writers and editors to share and build a cosmopolitan anthroposophy that serves the development of humankind today.
Starting today, you can enjoy 3 free articles per month. Opting into the paid subscription will give you access to all articles and ensure the sustainability of this project. Your paid subscription provides vital support!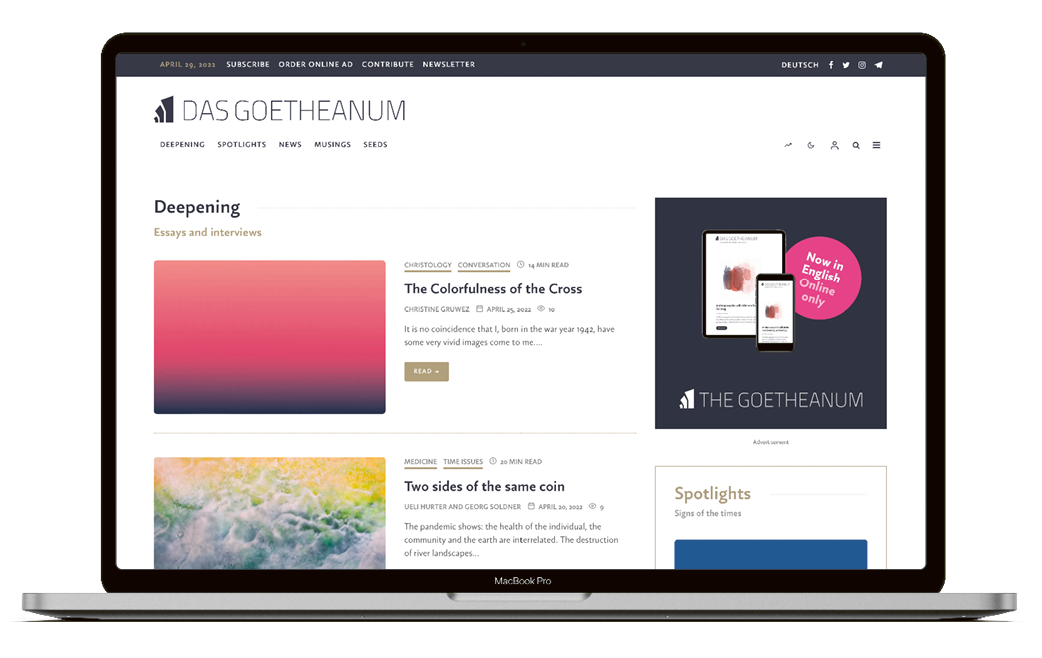 You can also support this new endeavor by spreading the word. Feel free to share the articles on your social networks and tell your friends and colleagues about it. Let them know that the journal is aimed at the general public with an accessible writing style that hopes to raise awareness of anthroposophical research.
If you do not unsubscribe from this list, you will receive our free weekly newsletter with links to the latest articles. You can unsubscribe at any time by clicking on the unsubscribe link below.

We hope you are as excited as we are to see this new project grow and develop. Thank you for your support!
With a warm welcome and gratitude,

The editorial staff